Key to generating profits from a fix-and-flip project is an understanding of which improvements add meaningful value to a house. While location remains the single biggest factor in determining home price, the right upgrades can, not only boost selling price, but also attract a much larger pool of potential buyers.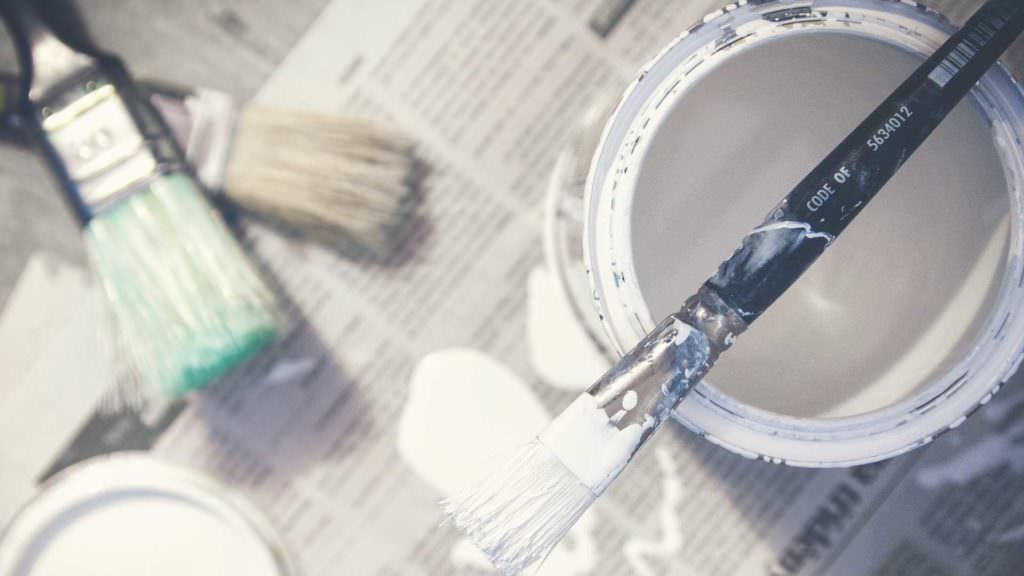 The first step in deciding what upgrades should be made to a home is comparing your property to surrounding houses to evaluate what amenities are typical for that price point and neighborhood. A major mistake rookie rehabbers sometimes make is over-improving a property, which can result in a gorgeous home that will not sell because it is over-priced for that area.
Exterior upgrades that improve curb appeal are often among the highest return investments that rehabbers can make, According to Remodeling magazine, "2016 Annual Cost versus Value Report", adding a new front door ranked among the top home improvement investments. In addition, simple cosmetic fixes such as power washing the siding and brickwork, re-painting doors, trim and shutters, and installing outdoor lighting and landscaping significantly enhanced a home's curb side appeal without adding much cost.
Real estate brokers frequently claim that kitchen and bathroom updates provide attractive returns on investment, but the right upgrades are necessary to achieve a payoff. For example, installing a state-of-the-art kitchen in a 150-year old Victorian mansion could actually detract from the home's value by making changes that are incongruous with the style of the house. In a US News and World Report story, Master Certified Remodeler David Pekel shared this general rule of thumb: rehabbers should plan to spend no more than 25% of the home's value on remodeling the kitchen and no more than 15% on remodeling the bathroom. Pekel also recommended of first considering minor upgrades such as new cabinets, countertops, sinks and faucets that update a kitchen or bathroom without piling on costs.
Prior to the recession, room additions were common home improvement investments, but interest in these types of projects have waned. Today, investments that increase energy efficiency or repurpose an existing under-utilized space are much more popular. Energy efficiency upgrades include installing new insulation, siding and/or windows. Examples of repurposing existing under-utilized space include converting a basement into a family room or an attic into a spare bedroom.
Payoffs from home improvement projects can vary by region. For example, installing an in-ground swimming pool can increase the value of a home in Los Angeles or Scottsdale, but typically generates weak returns in the colder climates of Chicago or Minneapolis due to the fact that the pool is seldom used and expensive to maintain.
The highest return home improvement project nationally, according to the "2016 Cost Versus Value" report, involves insulating the attic. Real estate experts estimated that this upgrade would add $1,482 to the home's value at costs of $1,268, resulting in a 116.9 percent return on investment. Insulating the attic also more than paid for itself in nearly 60% of the 100 markets studied.
Remodeling magazine's analysis showed that replacement projects generally produce higher returns than remodeling projects. After attic insulation, the next highest return project was adding a manufactured stone veneer (92.9 percent ROI), which involved replacing vinyl siding on a bottom portion of the exterior of the house with stone veneer. Two other high return replacement projects were replacing the garage door (91.5 percent ROI) and installing a steel entry door (91.1 percent ROI).
The home improvement projects that yielded poor returns were all projects that involved pricey remodeling work. As a group, ROI on remodeling projects was only 57.3 percent, meaning that only about half of expenses were recouped in the home's increased selling price.
The five lowest return home improvement projects on Remodeling magazine's list were: bathroom additions (both mid-range and upscale homes), adding a master suite (upscale homes), remodeling a bathroom (upscale homes) and installing a composite deck (both midrange and upscale homes).
Paybacks varied substantially on improvements made to midrange homes versus upscale homes, with midrange homes generally producing far better ROIs. For example, a kitchen upgrade to a midrange home cost roughly $60,000 and added approximately $39,000 to home value, resulting in a 64.9 percent ROI. Remodeling the kitchen of an upscale home had estimated costs of $120,000, but added only $74,000 to the selling price of the home. ROI of this project was 61.5 percent. Remodeling the bathroom of a midrange home cost on average $18,000 and generated a 65.7 percent ROI, whereas remodeling the bathroom of an upscale home cost $57,000 and produced a much weaker 57.5 percent ROI.
Important takeaways from the study are that over-improving the property and making upgrades that expand the home's footprint while making the yard smaller were poor investments. Expanding the home's footprint can actually detract from its curb appeal by reducing usable outdoor recreation space. While not specifically cited in the study, customized upgrades that were exorbitantly expensive such as hand crafted cabinets and commercial quality kitchens rarely generated favorable returns. Customization also creates the risk of turning off potential buyers who want a home to reflect their individual tastes. Topping the list of bad investments is converting a spare bedroom into a sitting room and incorporating it into a master suite. In general, buyers want as many bedrooms as possible and reject home improvement projects that eliminate an existing bedroom. Particularly in midrange homes that often have a limited number of bedrooms, a house that has fewer bedrooms than surrounding properties is penalized on comparable value.