Successful fix-and-flips deliver profits, but even veteran home rehabbers occasionally encounter challenges that result in money-losing deals. A recent analysis shows that roughly 12% of flips either sell at break-even or worse. In addition, 28% of flips produce gross profits below 20%. That is well below the 30% profit many rehabbers require when taking on a new project.
Losses sometimes occur because properties take too long to flip, causing carrying costs to accumulate over many months—the average time to flip a house is about six months. Utilities, taxes and other expenses quickly add up over extended holding periods. In addition, extra marketing costs, on top of realtor commissions and closing costs, can easily subtract another 7% or so from profits.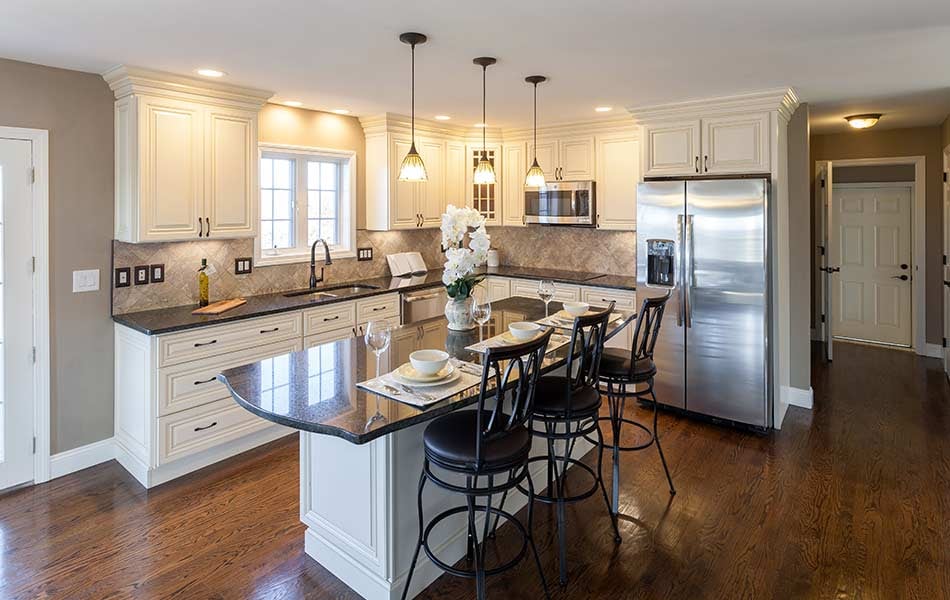 When flips turn unprofitable, rehabbers should consider approaching the next project with more caution, and consider avoiding complex rehabs that require extensive structural repairs. When in doubt, it's better to hit a few singles and make small profits than swing for the fences and potentially strike out.
Here are five suggestions for making your next flip more successful:
Reassess the market
Rehabbers should verify that their assumptions regarding local markets are still valid. Markets can shift practically overnight, so talk with local realtors to find out what trends they are seeing in demand, selling prices, and days on the market. When interest rates are rising, home pricing trends should be closely monitored, as higher rates may discourage buyers or cause them to reduce their budgets.
In addition, the time of year a home is listed impacts buyer interest, so plan renovation timelines whenever possible for spring or summer completion dates. Home sales typically slump to a 12-month low during January and February, and rise during the spring to peak levels in mid-summer.
Avoid over-paying for properties
Many deals are doomed from the start because the buyer overpaid for the property. Profitable deals inevitably begin with accurate assumptions regarding ARV (After Repair Value). Rehabbers should work backward from ARV, and deduct project expenses to determine a pre-renovation purchase price that ensures a profitable sale.
A good starting point for calculating ARV is gathering MLS data on comparable properties. The best comps will be recently updated homes similar to what you envision for your property. If there are only a few direct comps, the search can be extended to include similar homes in adjacent neighborhoods, as well as recent listings and sale pending properties. If there are no direct comps, consider requesting a broker price opinion (BPO) or hiring an appraiser. Multiple opinions on ARV should be obtained, since opportunities for profits quickly diminish if a property isn't purchased for the right price.
Minimize renovation surprises
Virtually every rehab project involves some unexpected repairs. Experienced rehabbers anticipate the unexpected by adding a 10-15% cushion to renovation budgets. In addition, rehabbers reduce the odds of expensive surprises by investing in a home inspection.
Another misstep to avoid is over-renovating a property. The finished home should blend in with the neighborhood. For example, if the other properties are two-bedroom ranches, building a McMansion in their midst is unlikely to entice buyers or fetch top dollar.
The basic rehabbing rules are 1) fix what is broken, 2) modernize what is out-of-date, and 3) splurge on a "wow" factor or two that makes the property stand out. Wow factors don't need to be budget busters. Finishing touches such as new faucets, drawer pulls, or light fixtures create wow factors without adding significant costs.
Avoid contractor delays
Unreliable contractors can create delays that waste time and money. The best way to prevent contractor issues is to carefully vet candidates, write a concise, carefully worded contract and build flexibility into renovation timelines.
Effective vetting begins with obtaining referrals from trusted sources, checking references and interviewing multiple candidates. In addition, much can be learned about a contractor's skills by visiting past job sites and inspecting work performed for other customers.
A well-written contract details every aspect of the contractor's responsibilities. If a contractor isn't performing to expectations, work with him to find a solution, but be prepared to terminate the relationship if issues persist. Better to move on immediately than risk more do-overs and delays. This is where a flexible timeline that makes allowances for unforeseen events proves valuable by enabling rehabbers to finish on the project's original completion date.
Stage properties
Staging a property won't conceal major flaws, but does helps sell homes by accentuating best features. Staging isn't cheap, but rehabbers should resist the temptation to cut this item from their budgets. A 2013 study by the Real Estate Staging Association (RESA) of nearly 170 staged properties found that staged homes typically sold within 22 days, versus 125 days for homes that weren't staged.
Most staging contracts in the California market involve a $250 to $750 initial consulting fee, and costs that range around $4,500 to $5,000 for a typical 3,000 square foot single-family home.
Rehabbers who don't want to spend that amount may want to instead consider staging just a few rooms, such as the living room and master suite. Another option is to ask the realtor to share some of the staging expenses. According to RESA, over 50% of agents said they sometimes pay a portion of the staging costs, and nearly 80% said they sometimes pay for a staging consultation for their clients.
Profitable flips invariably begin with accurate cost estimates and detailed planning. By anticipating every contingency and having a plan for dealing with the unexpected, rehabbers reduce project risk, and increase their odds of success.
Financing options must also be researched carefully. Socotra Capital works with rehabbers and developers to determine the optimum loan structure for their needs. Socotra Capital is a leading hard money lender in the California market, and has been assisting area real estate investors for a decade. Contact us today to learn how we can help you with your next residential rehab project.