The housing market remains strong in 2017 even as home prices and interest rates have begun to inch up. The October REMAX National Housing Report showed that September home sales slipped 4.2% year-over-year, but median sales prices improved 2.3% and days on the market fell from 56 to 49 days. Housing inventories declined 14.1% yearly with September month's supply declining to a nine-year low of 3.6 months. Tight Inventories make it increasingly likely that housing markets will again favor sellers in 2018.
As the housing market enters its typically slower fall/ winter selling season, real estate investors have already begun looking ahead to next spring. Here are five key trends that are likely to drive real estate values in 2018.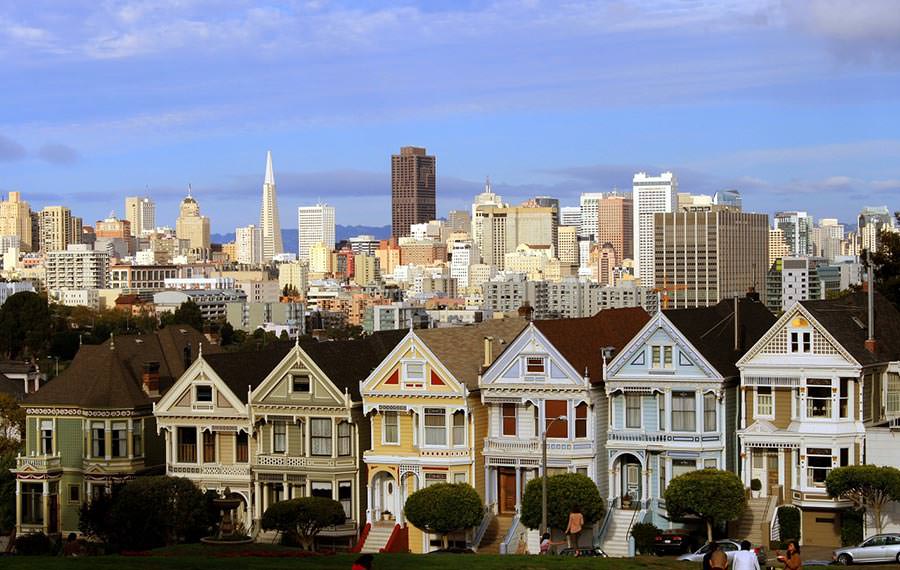 Home prices will continue to rise, but at a more moderate pace.
After 60 straight months of year-over-year gains, median home prices are showing signs of stabilizing. A recent report from the Federal Housing Finance Agency indicated that home prices are up 6.6% so far this year, but predicted a slowdown to 4.9% growth in 2018. The consensus forecast from a survey by Zillow of more than 100 real estate economists predicted 4.8% growth in home prices this year, dropping to 3.7% growth next year. This moderating pace indicates a return to "normal" growth, which historically has averaged 3-4% annually for home prices. Over the next five years, the surveyed economists expected home values to rise by a total of 17.9%.
The biggest gains in home prices are occurring in the states of Utah, Oregon and Washington. The Seattle market remains red hot, with price increases for single family homes averaging 13.5% this year, according to CoreLogic. This is more than twice the national average and makes Seattle the nation's fastest appreciating real estate market. Portland took second place, with home price increases averaging 6.7%. The rapid rise in Seattle and Portland home values is a reflection of tight housing supplies, more tech workers flocking to these markets and a scarcity of undeveloped land available for new construction.
Modest gains in home sales are expected.
In 2017, home sales remain near the highest levels in a decade, but are unlikely to expand appreciably next year due to ongoing inventory shortages. A recent Existing Home Sales Report from the National Association of Realtors showed sales of existing home declined 1.7% in August to a seasonally adjusted annual rate of 5.35 million homes due primarily to supply constraints. Some of the sales decline may also be related to hurricanes Harvey and Irma, although most of the lost activity is more likely to show up in 2018 home sales.
Freddie Mac forecasts sales of both new and existing homes will increase by approximately 2% next year. Longer-term trends such as an aging population and declining mobility across all demographics will also slow future sales growth. However, sales of new homes are likely to accelerate as residential construction picks up. Single family home construction rose 8.6% in the first eight months of 2017 and Arch MI predicted increases ranging between 5% and 15% for residential construction next year.
The fastest growth will come from second-tier cities.
One of the dominant stories of this economic recovery had been soaring property values in top-tier cities such as New York, Boston, Los Angeles and San Francisco. However, this trend has put a strain on those top-performing markets as new construction has been limited by geographic constraints and/or local zoning restrictions. The net result is that many younger buyers are being effectively priced out of these markets and are turning instead to second-tier cities that offer both employment opportunities and affordable housing. Cities such as Raleigh, Salt Lake City, Austin and Charleston are becoming increasingly attractive to millennial buyers and are seeing requests for building permits multiply. This trend favoring mid-sized cities is expected to continue in 2018.
Rising mortgage rates will create a sense of urgency among buyers.
Home buyers have benefited in recent years from historic low mortgage rates, but rates have begun to inch higher, a trend that is likely to continue in 2018. Climbing rates are beginning to impact home affordability, forcing buyers into the market earlier than they may have planned.
The Mortgage Bankers Association forecasts that the average rate for a 30-year fixed home loan could rise to 4.4% by the fourth quarter of 2017 and further anticipates that mortgage rates will continue to rise by roughly half a percentage point per year for the next several years.
Inventory shortages remain a major issue in 2018.
Many US markets experienced strong demand curtailed by an inadequate housing supply in 2017. Buyer competition for limited inventories has been a major factor in pushing home prices steadily higher. While shortages may ease somewhat in the coming months, most real estate analysts think supply constraints will continue into 2018.
Housing inventory has declined year-over-year for 27 consecutive months. According to the September Re/Max National Housing Report, housing inventories in the report's 54 markets contracted by 3.9% compared to the prior month and 13.7% compared to one year ago. The month's supply of Inventory has rebounded slightly from an all-time low of 2.6 in May to a 3.6 month supply in September. However, a healthy market, in which supply and demand are in balance, is typically one with approximately six months of supply.
Collectively, these five forecasts make a strong argument favoring a seller's market in 2018 and suggesting that investors should make their real estate purchases sooner rather than later. Fix-and-flip investors who wait too long are likely to encounter fewer choices and rising home prices.