Throughout the United States, a decade of economic growth has allowed for the continued absorption of office, industrial, and other forms of vacant commercial real estate. The industrial market is particularly strong. According to JP Morgan, the national vacancy rate of such buildings has been under 6% for 8 straight quarters.
But vacancy rates are much lower in some regions. For instance, in Southern California's Inland Empire, the vacancy rate of industrial buildings dropped to 4.1%, with western regions of the area seeing vacancies below 1.6%. Regional big box stores and other companies with significant storage and logistics needs are seeking desirable properties closer to the area's ports.
Meanwhile, office vacancy rates have backed off the highs they saw a couple of years ago. In the second quarter of 2019, office vacancy rates in the United States dropped to 12.2%. This marked the fifth straight quarter that office vacancy rates had dropped. Markets with the largest quarterly declines in vacancy included:
Trenton, NJ (170 bps)
San Jose, CA (100 bps)
Tucson, AZ (100 bps)
Louisville (90 bps)
10 more major markets had declines of 40 bps or greater. Sacramento was one market which CBRE singled out as having shown tightening vacancy rates over the last year. The city's office vacancy rate was down to 12.4%, versus 14.5% in the second quarter of 2018.
But retail properties are bucking this trend, due to increased competition from online businesses.
While many sectors of commercial real estate have seen decreasing vacancy rate and growing price tags, retail has been the exception to this trend. Customer behaviors have changed, with consumers increasingly relying on online retailers for both specialty purchases and everyday goods. As a result, retailers of all stripes have been reducing their store counts. Even Starbucks announced that it would close 150 stores throughout the United States in 2019.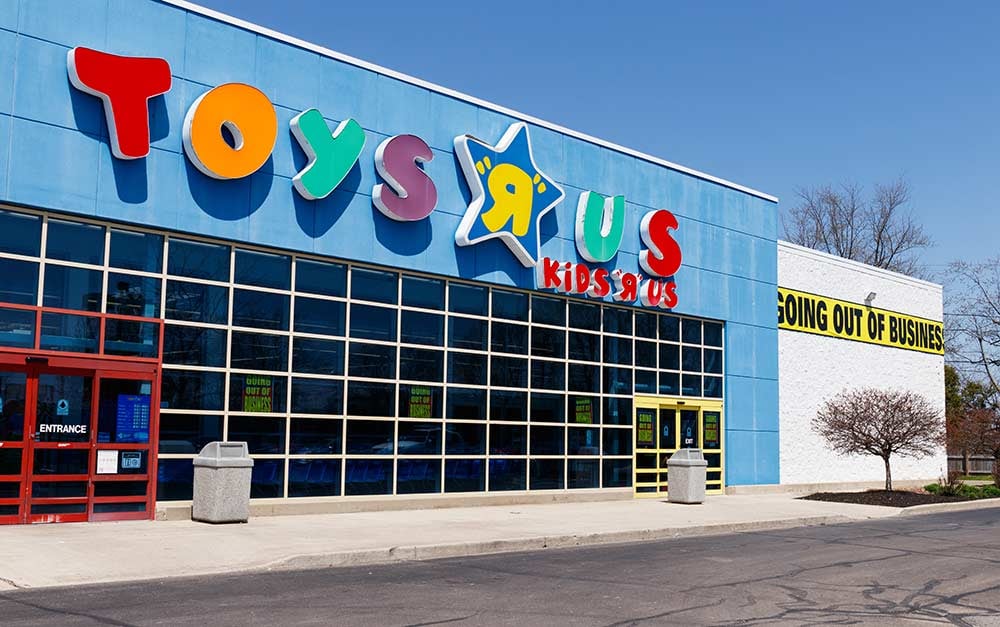 The fact that a healthy and popular business like Starbucks is tightening its purse strings would imply that other chains are seriously struggling. This is supported by the thousands of store closures announced in 2019. Some of the highlights include:
Payless ShoeSource: In 2019, Payless filed its second bankruptcy filing in two years, and announced that it would close all 2,100 stores in the United States.
Gymboree: While Gymboree climbed out of bankruptcy in 2017, it couldn't stave off the competition, and announced that all 800 stores would close.
Dressbarn: All 650 stores bearing the Dressbarn name will be closed in 2019, with parent company Ascena Retail Group focusing on other holdings.
Charlotte Russe: Months after initially announcing that the retailer would close roughly 100 stores, the company's website posted a statement indicating that all 512 stores would be closed.
Family Dollar: Acquired by Dollar Tree in 2015, Family Dollar announced that up to 390 stores would be closed in 2019.
By the beginning of July, Coresight Research, a research firm that conducts analyses of the retail and technology industries, indicated that more than 7,000 store closures had been announced. This surpasses the 5,524 store closures that occurred in 2018 in less than 7 months. The firm estimates that more than 12,000 stores will close in 2019.
The closure of thousands of chain stores will, of course, be accompanied by the shuttering of thousands more independently owned retail stores. The consequences of the consolidating retail market are already becoming visible, with the percentage of retail vacancies exceeding that of office buildings for the first time in several years.
As cities struggle to deal with a growing number of vacant commercial structures, many are resorting to demolition of such buildings.
The city of Akron, Ohio has been overwhelmed with a surplus of commercial buildings that have been abandoned for years, some since the throes of the economic crisis. The city responded to the worsening situation by implementing a vacant building registry.
The registry, modeled after similar programs in Cincinnati and Youngstown, requires owners of vacant buildings to pay a $300 to $500 annual registration fee, keep buildings to code, and submit a plan for either renovating or demolishing the building. The city has also set aside half a million dollars to demolish smaller abandoned buildings.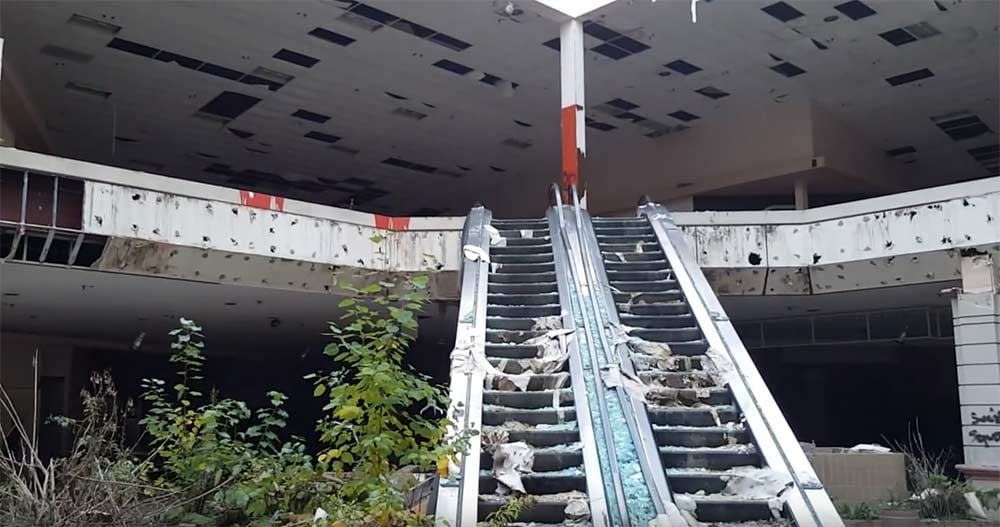 While Akron had only demolished three buildings as of June 2019, a similar program in St. Louis, Missouri demolished 253 buildings through the first half of 2019. Their goal is to demolish 450 more by year's end.
The reason for this seemingly harsh response to excess supplies of vacant buildings is quite simple: It's hard to make old commercial space suitable for new use. In Kansas City, Missouri, a program in which the city sold off abandoned 135 homes for $1 generated interest from thousands of would-be buyers. But attempts to sell off city-owned commercial properties have failed.
But some success has been seen with alternative approaches, such as converting abandoned retail spaces for new types of use.
Idaho Falls, Idaho is a prototypical example of the American cities that have been most impacted by declining interest in retail spaces—the Bonneville County seat boasts a population of roughly 60,000 people and a history going back to the 1860s.
But despite the city's continued growth and political and economic place of importance, retailers in the city have been slowly succumbing to the change in consumer behavior. More than a quarter million square feet of retail space sits vacant, including buildings that at one time were home to big box stores like Sears, Toys R Us, Shopko, and other retailers.
Despite the fact that some of the vacant buildings have tens of thousands of people drive by them every day, it's been difficult to draw the interest of buyers. Local real estate agents and brokers have been blunt about the issue, stating that trying to get new big box stores to invest in the discarded husks of failed big box stores is not an attractive proposition.
But there has been interest from buyers seeking to transform the discarded buildings into new types of commercial spaces, a process known as "adaptive reuse." Examples of this in Idaho Falls and surrounding markets include converting big box retail spaces into entertainment destinations, vocational and charter schools, and even storage facilities.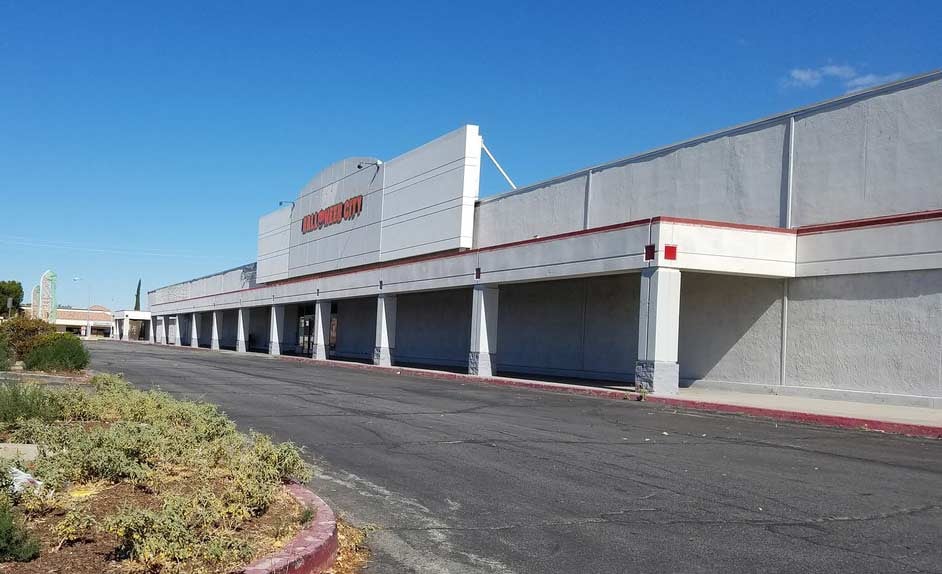 Adaptive reuse has been gaining popularity, with adaptive reuse projects accounting for 1 to 2% of all American commercial real estate space. Recent projects include:
Unsurprisingly, a variety of other types of buildings have been revitalized using this approach, including warehouses, hotels, and even churches.
Given the mixed prospects of retail commercial property over the next few years, this class of property presents a particularly high level of risk. However, for those who perform a great deal of due diligence when researching and selecting appropriate markets, and take a creative approach to maximizing the long-term value of a space, such properties may present excellent investment opportunities.