When we talk to our investors about our approach to identifying great real estate investments, we always note that some of the best deals are to be found "on the courthouse steps." Meaning, when a property owner has become financially delinquent, it's often possible to snap up property for a fraction of its true value.
This is why some of the best residential real estate investment opportunities are distressed properties, which are great for renovating and flipping, or holding long-term as rentals.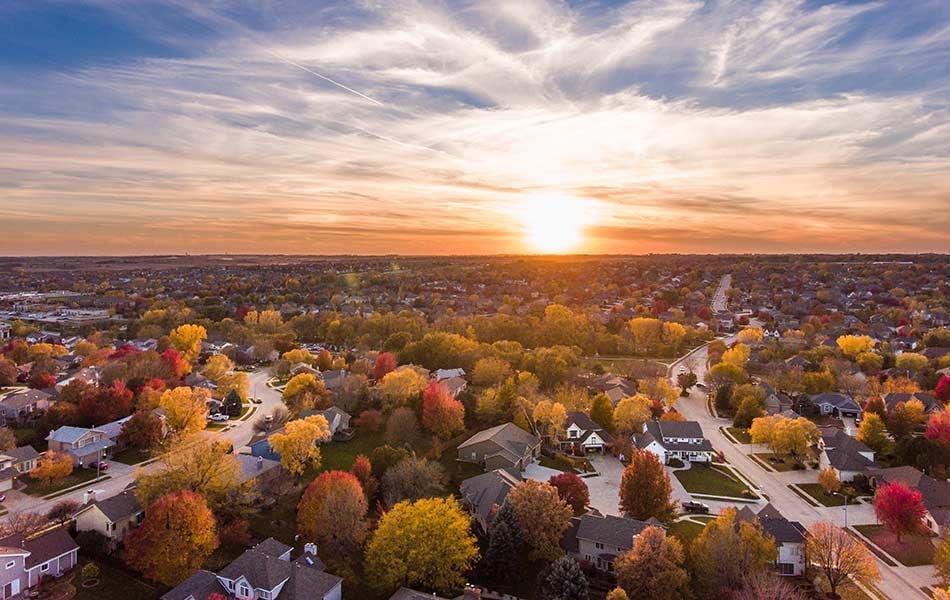 The narrowest definition of a distressed property is a home:
Where the owner has defaulted on the mortgage or has failed to pay property taxes and needs to sell it off in a hurry, or
Where foreclosure has already occurred, and the home is being auctioned off.
However, these homes are on a lot of people's radars. You can go on Zillow and see a list of local foreclosure properties, each helpfully marked on a map and featuring a detailed description. The same goes for your local county's tax sales. If you can find it online, so can your competition, and the price is going to get driven up, shrinking your profit margin.
That's why we take a broader approach, defining distressed properties as being those that are:
Owned by "distressed sellers," meaning someone needs to sell ASAP because they're in the middle of a divorce, are in the military and have to move, been unemployed for months, or have inherited it and need to sell it off to split the proceeds with other family members.
In a largely unsellable state due to damage resulting from leaks or mold, or which have been trashed by owners that were angry, negligent, or hoarders.
Unsellable because a renovation was started, but the money ran out and plumbing or electrical systems are in an unusable state, the kitchen is a disaster, walls are torn open, etc.
Real-estate owned (REO) because the lender (private, government, etc.) hasn't been able to offload in a short sale for one reason or another.
In short, the best opportunities are homes that are not financeable for one reason or another. The owner can't sell the home because nobody can take out a mortgage on it, or find anyone with cash on hand. While these homes may not be foreclosure properties, they're at a discount. And because most people don't know they exist, they are not as sought after by potential competition. But if they're not that easy to find, well… how do you find them?
Identifying investment-worthy distressed properties requires diligence and footwork.
One of the reasons that we've had so much success over the last decade is that we know the markets we work in. We're not content to look at online listings. We know our local markets backwards and forwards because we're out on the street, asking questions, following up on tips, and often just driving around and seeing what we can find.
If you want to really succeed at this, you've got to take an old-school approach. The best deals you'll ever find are those that are non-descript, off-market, and usually not on a list anywhere. But first you need to know where to look.
First, stay out of crummy neighborhoods and run-down towns and counties. Think like a young first-time homebuyer. If you wouldn't want to raise your family there, other people won't want to either, and you'll have a tough time selling the property. Search in decent mid-range neighborhoods, in areas where the economy is good and people can find the jobs necessary to cover a mortgage or rent payment and raise kids. Stay out of rural areas. The homes in these regions might be cheap, but they're often plagued with high unemployment and crime rates.
Look in more metropolitan areas. If you don't have local contacts who can clue you in on potential targets, it's time to cruise the streets. Distressed properties often have a number of visual tells:
Paint that is fading and peeling, or with graffiti that hasn't been covered up for weeks.
Empty-looking, neglected yards that are weedy and overgrown.
Uncollected mail, newspapers and advertisements piling up on the doorstep.
Paper notices pinned to the door or taped in a front-facing window.
Interior and porch lights that are never turned, or which always come on at the same time each night because they're set on a timer.
When you know what to look for, these homes will stick out. Even if whoever holds the deed tries to keep appearances up, it's hard to make an empty house look lived-in.
Once you have a list of potentially distressed homes, it's time to start doing research.
If a home looks promising, take a moment to knock on the door. If someone answers, it doesn't hurt to ask if they've considered selling their home—visible neglect may be a sign that they're in a financial pinch, but too stressed out to really know where to start. Just taking the time to ask questions up front is a lot faster than spending hours doing research, only to learn that an owner just doesn't take great care of their home.
If nobody is home, then it's time to check with the neighbors and get a sense of the bigger picture. Does the owner just keep odd hours, or is there some kind of issue? If you're lucky, they may have the owner's contact information. Just be careful about going door-to-door, and consider taking a partner with you.
If knocking on doors doesn't get you the answers you're looking for, you'll have to visit the local tax assessor's office to get the name and address of the current owner.
If you're in Sacramento County, the Sacramento County assessor will disclose ownership information on up to two properties today by phone or email. You don't even have to go in. But if you've got a long list of properties, you'll need to visit their offices at 3701 Power Inn Rd, Suite 3000, where they have self-service computer systems.
Once you've tracked own the owner, you can make your pitch directly.
If the property turns out to be an REO, the next step is to find out how, and to whom, you can make an offer for it. You'll want to stop by the office of the business or other entity that owns it during business hours.
But the best deals—and most challenging ones to lock down—are those where you can work directly with an individual who holds the deed. Call them up, be polite, but don't beat around the bush. Your best bet at making a profitable purchase is if the owner is eager to get out from under the property. If they aren't eager or at least interested when you raise the topic of buying the home in question, odds are that you aren't going to get a great price.
As a rule of thumb, your goal is to buy a house at no more than 65% to 75% of the average market value in the region (or even less, if the home requires seriously extensive repairs or has a tax lien on it).
If you've gotten this far, it's easy to want to close a deal. But don't bite off more than you can chew. Ask a lot of questions about the property and any issues that need to be remedied in order to make it sellable or rentable. If the math doesn't work, walk away. But if it makes sense, then you may have a great opportunity on your hands.
Another thing to keep in mind is that you should always look at the bigger picture. Market conditions change. A city or region that you've been avoiding because it has high unemployment, drug and gang issues, or other negative factors, may experience a renaissance. Keep an eye on yearly crime and employment reports. If you see signs that an area is experiencing a turnaround, it may be a great opportunity to snap up properties before prices start to rise. Just be careful to do your homework, and hedge your bets.
As long as you do your due diligence and don't overextend yourself, buying and improving distressed properties is a great way to maximize the profitability of your real estate investment efforts.