With affordable housing in short supply, it's not surprising that tiny houses have become a hot trend in urban markets. For fix-and-flip investors, micro-housing may also present profit opportunities that result from the reduced costs and faster build times for tiny houses.
Micro-housing encompasses both tiny houses, defined as stand-alone dwellings covering less than 500 square feet of space, and tiny apartments, also called micro-multiple dwelling units (MDUs). Builders create an illusion of space in micro-structures by incorporating design features such as open floor plans, high ceilings, large windows, multi-purpose furniture and micro-appliances. Some tiny houses are built on wheels while others are fixed dwellings. Micro-housing attracts mostly Millennial and Generation X buyers, who want to live in cities but can't afford expensive mortgages or rents. Another demographic group interested in micro-housing is retirees looking to downsize. As well, some green activists seek to minimize environmental footprints by living in tiny houses that have been equipped with solar-powered or wind-powered heating/cooling and rainwater-collection systems.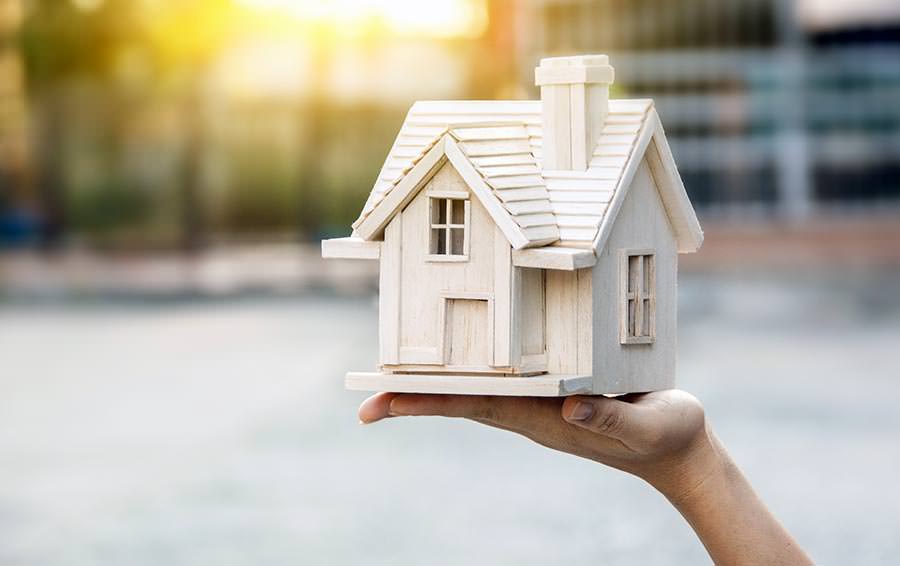 Tiny houses are popular with buyers due to their low prices and reduced utility costs. This offers fix-and-flippers a benefit as well.
At present, there are estimated to be more than 10,000 tiny houses in the U.S., up from just a few hundred only five years ago. Tiny house owners benefit from lower financing and utility costs. It has been estimated that two-thirds of these home owners don't have a mortgage. Portability is another advantage associated with tiny houses. Those changing jobs and moving to another city can relocate a tiny house on wheels and thus eliminate the hassle of selling one residence and finding a new home.
For fix-and-flip investors, the major advantages associated with tiny houses include greatly reduced construction costs and build times. Costs for building a tiny house can range from less than $10,000 for a bare-bones model to $60,000 or more for an upscale version. Tiny House Community estimates the average tiny house builder spends $20,000 on materials and another $20,000 on labor. Costs can vary widely, depending upon the materials used. For example, a tiny house with granite countertops will cost more than one with laminate surfaces. Some costs are likely be the same as those associated with larger homes. For example, installation costs for plumbing, electrical and fixtures will be similar. In addition, smaller appliances and fixtures are not necessarily cheaper and may actually cost more due to their scarcity.
Tiny house builders can reduce some costs by making use of gently used cabinets, flooring and appliances, which can be purchased from the local Habitat for Humanity ReStore. If the project involves a tiny house on wheels, however, purchasing a new trailer is highly recommended. Retro-fitting a used trailer that is not designed for tiny house loads can cost more than buying a trailer custom-built for that purpose. Another area where brand new is preferable is windows. Salvaged windows may end up costing more in the long run due to higher costs for heating and cooling.
Fewer permits are required to build a tiny house. This can result in significant cost savings since expenses for the permits and fees associated with conventional new homes can exceed $25,000. Tiny house builders may avoid some of these fees by building on a trailer, limiting the size of the structure to what is technically defined as a shed (i.e. less than 120 square feet) or building in an established tiny house community. States with large and growing tiny house communities include California, Colorado, Florida, Texas, and Wisconsin.
In the Los Angeles area, there are already numerous RV parks that welcome tiny house dwellers. In Berkeley, the City Council recently voted to move forward with the construction of tiny apartments on city-owned land. The Berkeley developer bidding on this project also plans to take his micro-apartment concept to Oakland and Los Angeles, and targets the construction of more than 5,000 micro-units for California residents over the next five years.
The biggest challenge associated with tiny houses is zoning since some municipalities set minimum home size requirements. However, there are strategies for circumventing zoning restrictions. For example, tiny houses can be built on the same site as a larger house, which entitles them to classification as an accessory dwelling unit. Another strategy is to build tiny houses on wheels. The resulting structure is considered a recreational vehicle. A secondary challenge for tiny house builders is financing. Most lenders will not permit a tiny house to be used as collateral for a mortgage although tiny houses on wheels may qualify for a RV loan.
Micro-apartments are also an attractive and profitable option for property rehabbers.
Fix-and-flip investors who own multi-family dwellings may take advantage of opportunities to increase rents by converting existing units into micro-apartments. In high demand markets, dividing an average-sized rental into two units could expand rental income by more than 50%. Rehabbers who are considering this approach should first calculate their costs for design and construction, and also factor in the rental income that will be temporarily lost during the conversion process. In addition, rehabbers should also familiarize themselves with local zoning requirements. For example, San Francisco mandates minimal square footage for a micro-apartment at 220 square feet while Los Angeles requires 200 square feet. There may also be zoning requirements that limit the number of micro-units. For example, Santa Monica recently passed a law that limits micro-apartments to no more than 15% of any building
Other factors that landlords need to consider are the extra maintenance and administration costs that go with having more units and tenants. Location should also be a consideration. Demand for micro-apartments is highest in up-and-coming city neighborhoods that attract singles and two-person households. These are renters who seek an affordable urban lifestyle.
Investors looking to diversify should give some consideration to micro-housing.
Investing in micro-housing is a great way for real estate investors to diversify property portfolios, attract a broader range of tenants and increase rents and profits. Another benefit that comes with micro-housing is opportunities to build repeat customers. The Generation Xer renting a micro-apartment from you today may become a home buyer in the future as his/her family and living space requirements expand.