If you were to judge by the amount of new commercial construction going on in Downtown Sacramento in the past few months, you would probably say that our economy is booming. And you would be right. According to the Sacramento Business Review, while California's labor market has been on the upswing, Sacramento is actually outpacing it. On 5- and 3-year timescales, Sacramento has outpaced California's job growth by 1 percentage point (3 years: 8.74% vs 7.3%; 5 years: 14.43% vs 13.45%). But in the last year, we have doubled California's growth (3.23% vs 1.55%).
But how has this impacted our region's real estate market? And what can real estate investors—including those who invest with Socotra Capital—expect in the new future? Read on for a brief rundown on what Socotra Capital expects over the next year.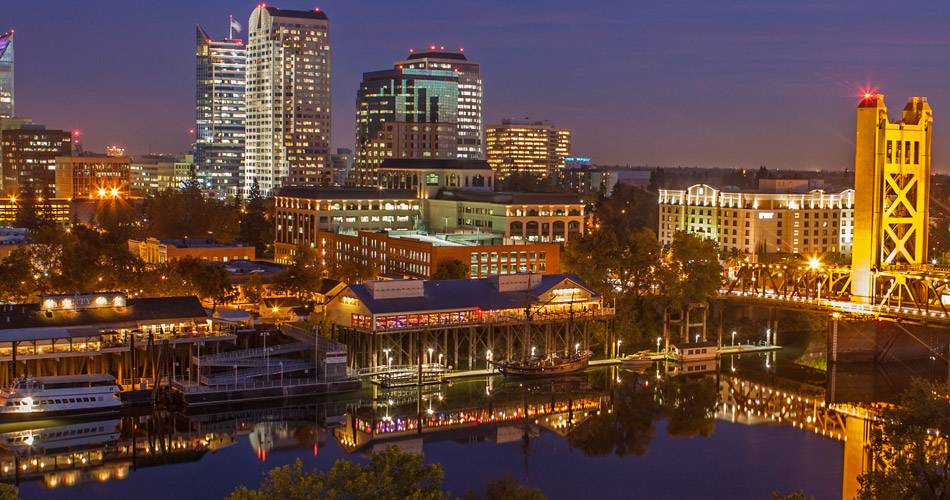 The demand for commercial real estate in Sacramento has been growing quickly, and prices have responded accordingly. Expect to see more of the same in 2018, though retail markets will likely take a hit.
There have been a large number of factors which have driven prices ever higher over the past couple years:
Vacancies have been dropping consistently. Currently, the vacancy rate for office buildings is at its lowest in nearly 20 years.
Large blocks of space are becoming increasingly scarce.
Many facets of Sacramento's economy are booming: The financial, government, and healthcare sectors are the fastest growing.
Established businesses and startups alike have shifted their interest from the Bay Area to Midtown and Downtown Sacramento, thanks to more attractive CRE pricing.
The legalization of recreational cannabis has fueled the already sky-high demand for suitable industrial spaces.
To the casual observer, the obvious takeaway from all of this is that commercial real estate prices will continue to grow. This would be largely accurate.
Vacant office space has declined steadily from 13 million square feet in 2012 to 8.5 million in 2017, with prices climbing during that same period of time from $1.68 to $1.83 per square foot. We expect prices for office space will continue to increase, particularly for large blocks, and offices located in Midtown and Downtown Sacramento. However, lack of parking has made many businesses with large number of employees lock elsewhere, thus more suburban offices will still likely command strong prices.
Industrial vacancies have dropped even more sharply, from 18 million square feet in 2012 to 8 million in 2017. However, asking rates have increased only modestly in that space of time, from 38 to 42 cents per square foot.
Despite this slow growth in prices overall, there are still excellent investment opportunities to be had. The increasingly sharp decline in vacancies will inevitably drive prices higher. In addition, with more warehouse owners shifting their sites to cannabis tenants—who often pay two to three times the asking rate—many traditional renters will be compelled to pay higher rates. Lastly, smaller spaces suitable for small to mid-size businesses are increasingly rare, and these will likely command higher prices as the year progresses. Some caution is advisable, however, as more than 1 million square feet of new industrial construction is anticipated for 2018, which will help to mediate demand and possibly slow price increases.
There is one commercial sector that we are much more tentative and cautious about for 2018: Retail. Retail businesses are facing increasingly steep competition from ecommerce alternatives, and this stress is impacting even the largest businesses. In 2016, there were 26 national retail bankruptcies. In 2017, there were 36. These bankruptcies ran the gamut from fitness-oriented Vitamin World to child-focused Toys R Us and Gymboree, to apparel chains Styles For Less, True Religion, Papaya Clothing, and Rue21, to shoe retailer Payless. There are many more retailers currently expected to declare bankruptcy in 2018, including Sears and sister chain Kmart, Sun Pacific, and Burlington Stores.
Sacramento has already shed many of the troubled retailers impacted by consumer migrations away from shopping malls and other chain-reliant destinations, and thus will likely escape much of the pain of more large retail bankruptcies and ensuing closures. However, landlords in the area have accepted increasingly greater risk exposure, due to a dependency on food- and entertainment-based tenants. We expect an economic drawback in the near future, and these types of tenants will be the first to fold as discretionary spending tightens up. If this occurs, expect retail vacancies to rise and lease rates to stagnate or begin to drop slightly.
Residential real estate saw explosive price increases in 2017. We expect more growth this year, though not as much as last year.
Despite the fact that the Sacramento labor market has grown by about 14.5% in the last five years, the significant lack of new home starts has meant that the availability of homes has not. Since 2012, annual home sales hit a low of approximately 36,000 homes in 2014 and a high of about 41,000 in 2016.
This extremely tight supply in combination with significant job growth has been a huge boon for real estate prices. The median price of a home in Sacramento was $385,000 at the end of 2017, up 10% from the same time in 2016, and nearly double the median price in 2012. According to Zillow, while the median list price in the larger Sacramento area is lower—approximately $314,000 currently—price growth has been similarly explosively. Prices are up 9.6% year-over-year, and have more than doubled from 2012's median price of approximately $140,000.
It should be noted that there have been significant differences in how lower versus higher cost homes have fared on the market. In short, lower priced homes are snatched up in short order, while homes near or above the $1 million mark tend to sit on the market longer, even for months at times.
So, what to expect for the coming year? Well, new housing starts continue to lag behind demand. While new home sales were up 10% YOY to 5,370 homes in 2017, this figure lags far behind last decade's boom years, when new home sales averaged 15,000 per year. And with the availability of construction workers being tight and many areas being slow to approve construction projects that will put more median cost homes on the market, new home starts will continue to be stunted. This alone would imply that home prices should continue to climb aggressively, as businesses and workers continue to shift eastward from the Bay Area into the Central Valley.
However, there are a couple key issues that will help tap the brakes on runaway price growth:
Congress recently passed a new tax law which will limit deductions for mortgage interest and property taxes, which are both of significant concern for California homeowners.
Mortgage interest rates have been climbing. As of February 2018, the average rate for 30-year fixed mortgages is approximately 4.5%, and could potentially climb to 5% by the end of the year, a rate not seen since 2011. The consequences of this could be difficult to predict. According to CNBC, a Redfin poll indicated that 5% interest rates would cause a quarter of homebuyers to slow their plans to buy a home, while one-fifth would expedite their plans. Another fifth of homebuyers said they would more seriously consider buying more affordable homes, which implies that low to moderately priced homes could see increased demand.
While new starts are still lagging, the number of permits issued was up YOY by about 35%, and we would anticipate that we will continue to see starts increase, though not keep up with demand.
Considering all of the above, we anticipate that home prices will experience a modest increase this year, perhaps around 3% to 5%. However, this growth will not be consistent across the board. It is still cheaper to rent than own in Sacramento, and thus competition between investors and homebuyers for low- and mid-tier homes will likely aggressively push prices for these properties higher. On the other hand, more expensive homes that are the hardest hit by the recent changes in tax law will become more expensive to own. Thus, expect to see prices for these properties plateau, or even draw back a bit.
We know that this is a lot of information to take in. If you are a California investor struggling to determine how to get the best return on your real estate investments, Socotra Capital can help. To learn more the success that our investors have enjoyed, visit our Investor Portal, or contact us directly by calling 855-889-7626, or send us a message using our contact form.