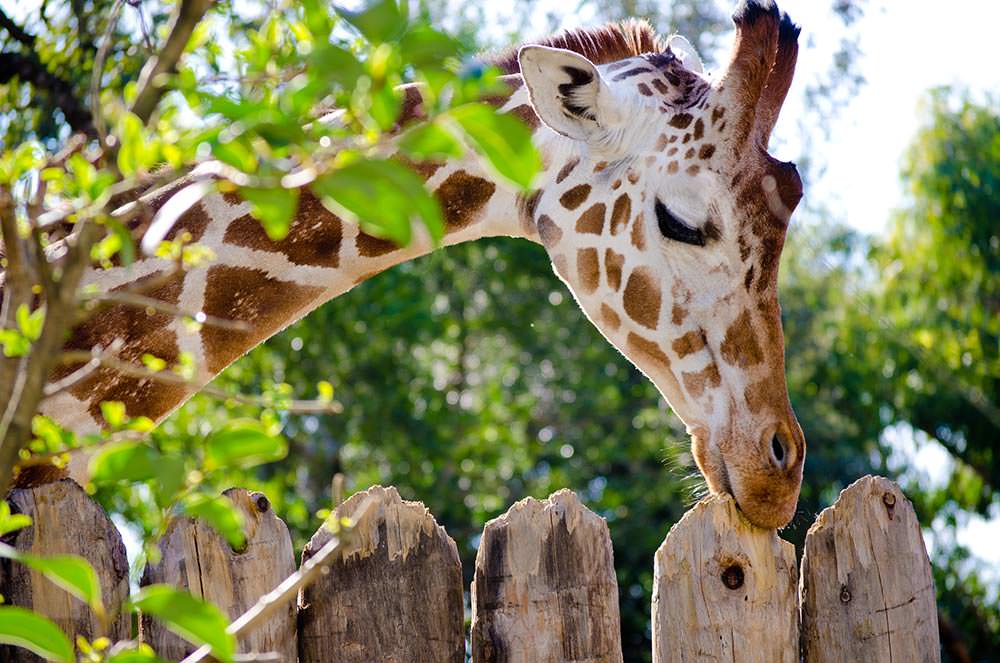 If you keep an eye on local news, you probably heard that the Sacramento Zoo announced big plans during its 90th anniversary celebration. This June, the Sacramento Zoo unveiled its Master Plan for the future of the zoo. The facility's most careworn exhibits will give way to new exhibits which will innovatively demonstrate the zoo's dedication to preserving the world's most fragile and precious species.
Socotra Capital CEO Adham Sbeih has been working diligently on the Sacramento Zoo's Board of Trustees to help bring this bold new development to fruition, with Socotra Capital Principal John Ingoglia providing indispensable fundraising assistance.
One of the first elements of the Master Plan to be undertaken is the groundbreaking of a brand new Biodiversity Center, which will give brand new homes to the animals currently living in the old Reptile House. We are incredibly excited about the Center—when completed, the Biodiversity Center will be one of most immersive, state-of-the-art small animal exhibits in the country.
Just as importantly, the zoo's transformation will be yet another piece of evidence demonstrating how Sacramento is becoming a world class economic and cultural powerhouse.
What's the point of this philanthropy?
You're probably asking yourself, "Why is Socotra Capital talking about a zoo?"
To answer this question, we'll respond with a few questions of our own: Have you ever heard of the Metropolitan Museum of Art or the Museum of Modern Art? What about the New York Philharmonic? Perhaps Pittsburgh's Carnegie Mellon University, which counts such diverse luminaries as economist John Nash and artist Andy Warhol among its alumni. Maybe you're familiar with Johns Hopkins University, which has 37 alumni and faculty who have claimed Nobel Prizes for groundbreaking medical research.
What do all of these institutions have in common? None of them would have ever existed without the gift of philanthropy. New York, Philadelphia, Chicago, and many other major American cities owe their identities and economic might to the fact that men and women of means recognized the value of giving.
Innumerable technological advances, medical developments, and priceless pieces of art wouldn't exist without the charity of philanthropists like Rockefeller and Carnegie. This is why modern day magnates like Bill Gates, Warren Buffet, and Ted Turner have carried on the tradition of philanthropy, directing their vast fortunes to a variety of charitable causes.
Why we support the Sacramento Zoo.
John Ingoglia and his mother Patricia Ingoglia have worked tirelessly for the past 36 months in a fundraising effort that has raised more than $1 million to date for the zoo's new Biodiversity Center. John and Patricia were called to this cause in the wake of a tragic accident that took the lives of John's father Donald Ingoglia, his brother Philip, and his nephew Isidoro.
Donald Ingoglia grew up in Land Park, and treasured the community's beloved zoo. He often enjoyed recalling how his childhood classrooms were occasionally interrupted by the roars of the nearby zoo's lions. His fondness for the zoo rubbed off on his son Philip, who later worked there. Philip's close encounters with the Sacramento Zoo's inhabitants fueled his passion for nature, and led him to move to Costa Rica to fulfill a dream to live in the rainforest. And in Costa Rica he raised his son Izzy, who in turn found his own affection for the region's many natural wonders.
They all shared a love of nature, and fiercely supported conservation efforts. After their deaths, it became clear that we had to take up their mission. While it might seem silly to some, the Biodiversity Center is our way of memorializing them and the journey through life they shared as a family. The Sacramento Zoo and the Biodiversity Center exemplify some of the Ingoglias' and Socotra Capital's most cherished values: family, conservation, and education.
The lions that brightened Donald Ingoglia's schooldays will ultimately depart for other sanctuaries to make way for the expansion of the zoo's other exhibits. But the efforts of the Ingoglias, Adham Sbeih, and many other Sacramento residents will ensure the continued existence of the zoo that was so loved by Donald, Philip, and Izzy.
Philanthropy is a way to enrich the lives of Sacramento's inhabitants, and to ensure a bright future for our city.
Sacramento is a city on the rise. Businesses new and old recognize the value of our community, and are flooding to take advantage of this bright new opportunity. But for our city to truly flourish and achieve its greatest potential, our community's commercial investors need to invest in our scientific and cultural institutions as well.
Philanthropy fuels scientific research, commercial growth, and tourism. It is truly one of the most worthwhile investments you can ever make. So, if you have the means, take a moment to ask yourself, "How can I make Sacramento better?"